How Online Grocery Marketplaces Are Empowering Small Businesses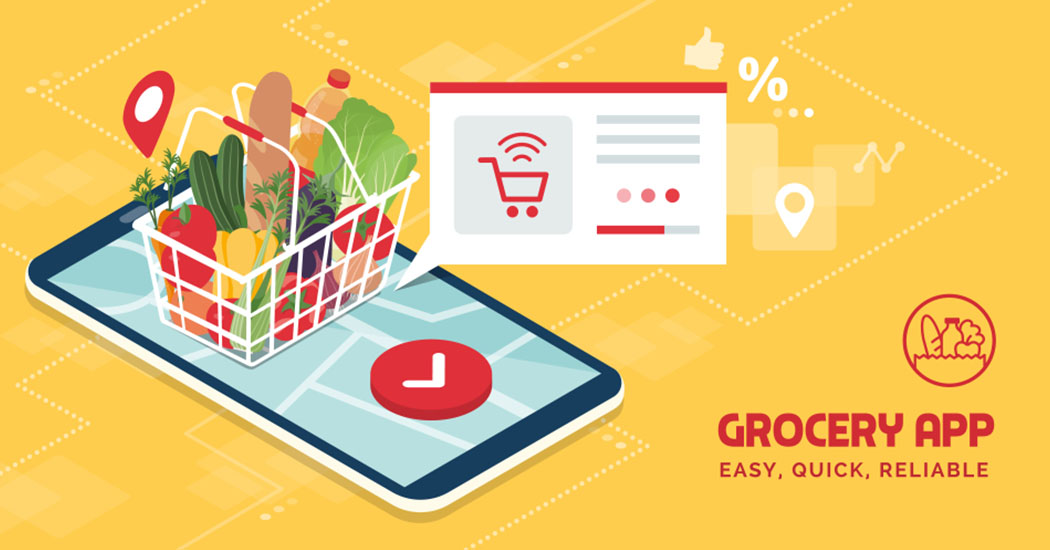 India is amongst one of those economies across the world where E-commerce is spreading its wings like never before. Earlier, there were only a few segments that used to enjoy making profits online, but with changing technology and smart phones in every hand, people have started ordering even the groceries from the online market place. According to the statistic, the E-commerce industry in India is growing at a rate of 51%. The beauty of E-commerce is that it is not restricted to any particular business vertical but is open for every segment.
The ongoing Covid-19 pandemic has a positive impact in boosting the sales of online grocery market places as people fear to step out of home and find it convenient to order whatever they want from the portal at no extra cost. However, the trend of shopping groceries online may have been elevated in the pandemic, but it is here to stay even after the situation gets normal. No one wants to take the hassle of going to the market and standing in a long queue to pay bills, especially now when they know that everything they want is just a click away. Therefore the need of Developing an App that is suiting all the requirements of the users arises.
This kind of shopping is favorable for both sellers as well as buyers. It can help to boost the sales of small scale businesses which otherwise gets lost in the herd of big retail stores. Here, they get a genuine chance to impress their customers by the quality of their product and not by the kind of infrastructure they use. In this article, we will explore how these online grocery stores can help to empower small scale business setups. But before that, let us have a look at the most common business models these businesses follow while going online.
Online business models
Inventory Model: This model is not for everyone but only for those who can afford to sell their products at their portal or app.
Market place Model: This is the most used and convenient business model that allows small retailers and businesses to sell their products and services on someone else's platform on a profit-sharing basis.
Hybrid Model: This is the blend of both the models where a retailer can sell its products at its own as well as someone else's platform on profit sharing or rental basis
The market place model is the best amongst all three models as it gives a chance to small retailers by providing them with a platform to showcase their products and services. Also, the owner of the market place has no headache of maintaining inventory and shipping groceries. Thus, it is a win-win situation for both retailers and the market place owner.
How does this online market work?
The income of market place owners entirely depends on the sales of the grocery retailers enlisted on the platform. When a customer places their order, he pays for the same to the market place owner. The owner keeps a certain percentage of the amount as his commission and transfers the rest to the retailer.
Other sources of income
Apart from the commission from the retailers, the online grocery market place owners have some different ways to generate revenue.
Monthly or yearly subscriptions to the customers under which they can get good discounts and deals.
Paid ads
Featured content
Helping research firms by providing them with customer data
Factors leading to the success of the online market place
The online grocery market place has not achieved success overnight, it has taken years and a pandemic to convince customers that there is a hassle-free way of shopping and procuring things.
Here, we have enlisted the factors that have led to this massive success and are continuing to empower small scale businesses.
• The ease of access to customers: The traditional way of shopping involved going to the market and walking down the aisles to look for the product one wants. But now with online grocery stores, one can explore hundreds of options while sitting at home. However, it is imperative to provide ease of discovery at the portals. The search engines of these portals must be strong enough to display the results in a blink of an eye. Long navigation time may annoy the customer, and he may shift to some other online market place to look for the products he wants. The portals providing such ease are succeeding to ensure that all the vendors associated with them earn their share of profit.
• Features like a shopping cart: Unlike other e-commerce portals, the grocery marketplace may not have an option of the wish list but has ease of accessing shopping cart. These online market places have made it easy to add or remove any item, making shopping at a phone or computer a real-time experience
• Displaying products: Another feature that helps in empowering businesses is the UI interface, which implies the display of the products. Customers usually buy what looks good to their eyes, a similar concept applies in online shopping as well. The well placed and organized product triggers the mind of a customer and prompts them to add the same in their cart. Categorization, simplification, organization, and the quality of display pictures of products is imperative for every small scale vendor to uplift their sale.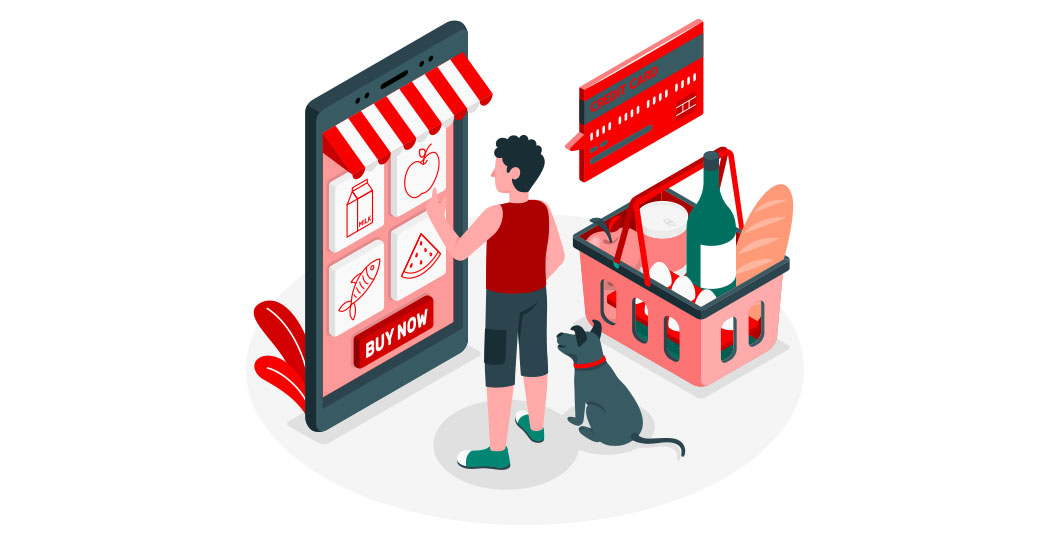 • Ease of delivery: Another factor that has led to the success of online grocery marketing is the ease of delivery at no extra cost. Customers opt for vendors with reliable, quick, and convenient delivery. Any mishandling of deliveries may lead to the loss of a customer. Every small scale vendor needs to ensure that the items are well packed and delivered at the doorsteps of the customer without any damage.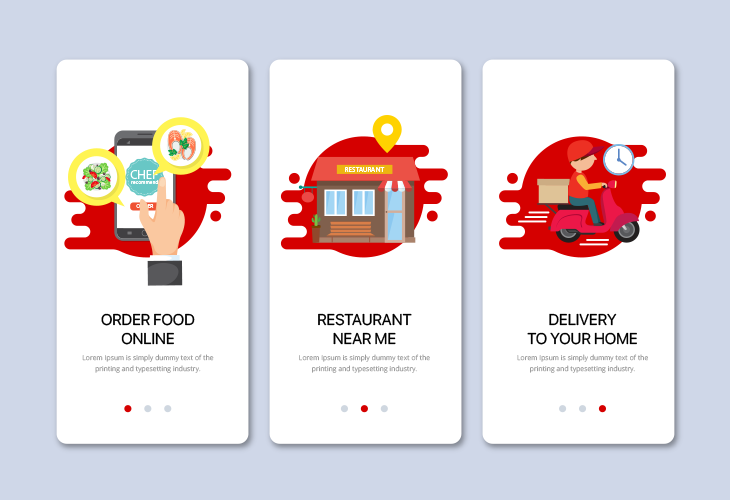 • Ease of payment: Many small scale grocery store owners lose their sales because they don't accept plastic money. However, with online grocery shopping customer gets the ease of payment. They can pay through credit, debit cards, or through various payment gateways. Also, those who don't want to pay online can opt for cash on delivery mode of payment. Such flexibility in payment builds the confidence of customers to shop from the online grocery market place.
• Reputation: Last but not least, for vendors, it is of utmost importance to collaborate with the market place that has a good reputation. The recognition of your brand in the market largely depends on the market place reputation. Similarly, the grocery online market place owner must allow only those vendors who have a brand name and are keen to provide quality services to the clients. Allowing any such vendor who fails to deliver as promised may put the reputation of the market place and other vendors at stake. The success of the online grocery market place and small business vendors are interdependent, thus each one of them must not do anything to harm the brand name of the other.
To sum up, with, we would say that with a constant increase in FDI and technological advancement, online shopping is not going to sit back anytime sooner. Thus, if used appropriately, every small scale business owner can make money and empower their business with the help of these online market places.