Valentine's Day 2022: Dating Application Trends
You Need to Know About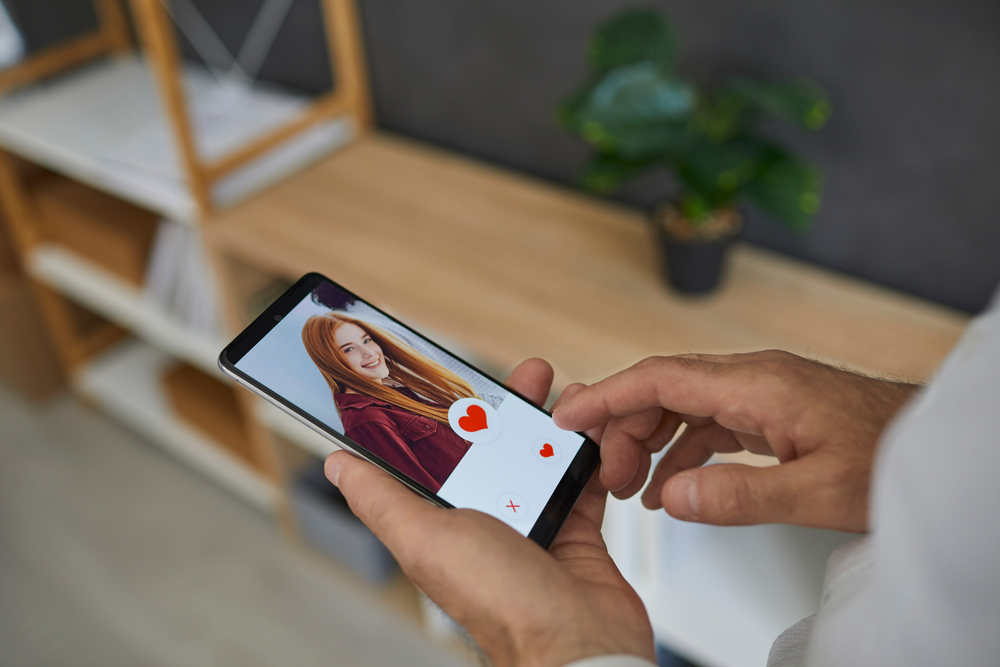 Dating mobile application trends is not the latest but its hype grows especially around Valentine's Day. It does not matter whether you are searching for a long-term relationship or just a fling, modern times have modern solutions. All these dating apps sure save us time and makes approaching a stranger less tragic.
Mobile Application Trends around Valentine Day
First, you have to decide your commitment level, make sure you know what kind of app you are aiming for. Below are seven dating apps that could help you create new connections. All these apps are narrowed down to these based on the store ratings and reviews.
1) Tinder
This app needs no introduction as Tinder is one of the hottest and most popular dating apps worldwide. It has the largest number of users who are looking for a fling. This app can connect you with a match within seconds and undoubtedly its algorithm is its unique selling proposition. Other features of this app that attract the crowd are the super-like option and mutual friends. What's more interesting is that you can manage your search results keeping in mind certain factors such as age or distance. Tinder gets more hits during Valentine's Day in comparison to other events.
2) Cupid
First thing first, this app lets you use some of its nice features through real money only which might not sound appealing to a lot of people. The main focus of this app is to give you more refined dates based on your interests and passion. But if you want your date to be based on your preferences and not on just looks then this app is what you are looking for.
3) Hinge
This app was founded in 2012 by Justin McLeod; the slogan of Hinge is "the relationship app." The most attractive and unique you can say the feature of this app is the "Your Turn" feature in the chat section which tells a person that it's their turn to reply in a conversation. Another mobile application trend that Hinge has is that this app sets you up with friends of your friends on Facebook.
4) Truly Madly
Truly Madly is India's app co-founded by Sachin Bhatia, Hitesh Dhingra, and Rahul Kumar. This app goes beyond the parameters of age and distance and helps find a match based on interests and more. The app encourages you to play certain games with your match such as Styletastic, Foodie Funda, Hocus Pocus, etc. to help matches know each other in a better manner.
5) Coffee Meets Bagel
Coffee Meets Bagel was launched in 2012; this app sets a limit on the number of people you can interact with regularly. When you open the app's official site, you come across a very sweet and little introducing video that starts with the phrase, "Stop swiping your life away."
The app looks into the Facebook profile of an individual and comes up with one match in a single day. But can only contact their matches if they "like" them back! This app is one of the few dating apps which took the innovative way. The app was started to inspire singles to feel good about dating again.
6) Bumble
What makes Bumble different from other dating apps and rivals such as Tinder, Plenty of Fish is that it gives power to women (Actually, it should be this way!). Men using Bumble can swipe through profiles but cannot initiate conversation. Amazing, no more creep alert!
Bumble foundation's story is even more interesting than the app itself. Bumble is founded by Tinder co-founder Whitney Wolfe who left Tinder in 2012 and also filed a sexual harassment suit against the company which was later settled out of court. But Whitney Wolfe launched her dating app giving power to women in December 2014, and the app has more than 12 million users.
Bumble has a pack of interesting features such as if you by mistake swipe left on someone's profile, no worries, just by shaking your phone you can go back and re-evaluate! Bumble lets you choose an age and distance range and then you can choose what you are looking for, the app gives you the option to choose between men, women, men, and women, or a BFF. This app can come in handy if you want to spend your Valentine day with a great catch.
7) Grindr
Grindr is the world's largest social networking app for the LGBTQ community. Dating is already so hard for even straight people, imagine how harsh can it be for the LGBTQ community; they have their struggle going on. Fortunately, there is an app for people who share the same interests. Grindr comes in both free and subscription-based versions calling it "Grindr EXTRA."
Conclusion
"The rules of dating" have gone through some drastic changes in some past years. Now, no more wants to know the real you and fall in love it's all "swipe" culture which is gaining popularity sadly. But in the rush of this world, someone is hoping to meet his or her soul mate through such dating apps, and for people like them, we bring you a list of some cool & trendy dating apps which you should try if you are looking for someone special. But do not indulge yourself too deep make sure the other person is on the same emotional level as you.